General News
Iowa police discover live bomb inside polling place during school district election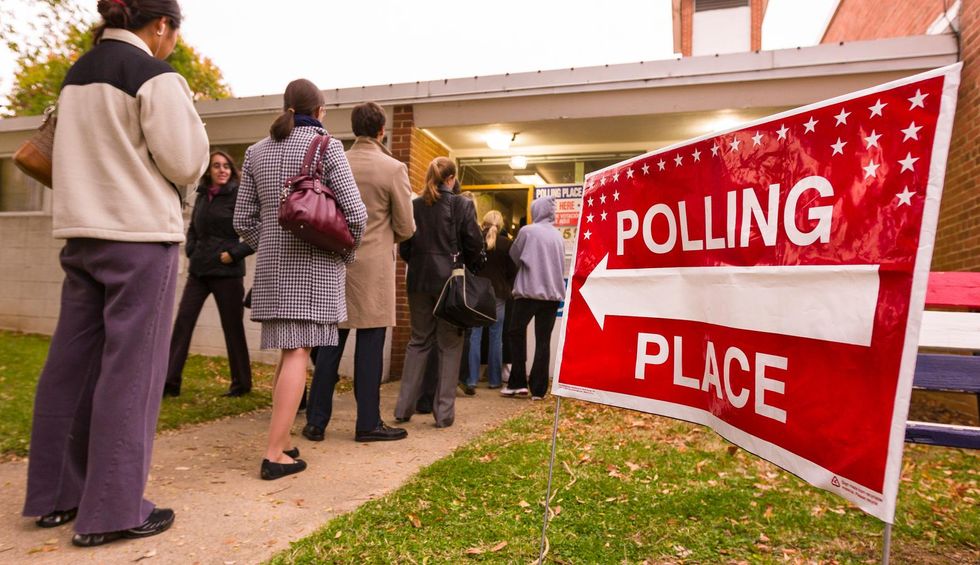 At the community center in, Ankeny, Iowa, Tuesday, March 2 was supposed to be designated for the city's school district election. However, that quickly changed when officers with the Ankeny Police Department were contacted after dog walkers noticed what was described as a "suspicious-looking package."
According to The Washington Post, the package, which was found in the Lakeside Community Center parking lot, was ultimately confirmed to be a live bomb. As a result of the impending threat, the community center, which was used for the school district election, was quickly evacuated.
Voting practices for the Ankeny Community School District's special election were also postponed for several hours as bomb specialists with the State Fire Marshal's office were brought in to disarm the device and check for other possible explosives. Agents with the U.S. Bureau of Alcohol, Tobacco, Firearms, and Explosives (ATF) and the Federal Bureau of Investigation (FBI) were also called to the scene.
The law enforcement agency took to Facebook with a statement about the incident.
"After a perimeter was established, the Iowa State Fire Marshal's office was contacted and they sent personnel to further investigate the device. Also, on scene were agents from local ATF and FBI offices," the law enforcement agency wrote. "The device was made safe at roughly 11:50 a.m. Investigators collected evidence from the scene and the Lakeside Center has reopened.
While it remains unclear who left the bomb in the parking lot, Polk County Auditor and Commissioner of Elections, Jamie Fitzgerald praised the law enforcement agency for their efforts. "The [Ankeny Police] did an excellent job today ensuring community safety," said Jamie Fitzgerald, Polk County's auditor and commissioner of elections. "There is no way of knowing how long this device had been at the Lakeside Center."
Lawmakers have also shared their reactions to the incident as they express concern about the safety of future elections. Rep. Cindy Axne (D-Iowa) tweeted her concerns.
"I'm deeply concerned to learn that a pipe bomb was found at a polling place in Ankeny earlier today," she tweeted. "This threat to our elections in unacceptable, and those responsible should be held accountable for this attempted violence against our democracy and its citizens."
Source: Iowa police discover live bomb inside polling place during school district election