Tech
On This Day in Space! April 9, 1959: NASA introduces the 'Mercury 7' astronauts
On This Day in Space! April 9, 1959: NASA introduces the 'Mercury 7' astronauts
On April 9, 1959, NASA introduced its very first astronaut class. This dashing group of young men is known as the Mercury 7.
They were all military test pilots before they were chosen for the job, and they had all "the right stuff" to take on such risky missions. But in a way, they essentially became guinea pigs for NASA's new human spaceflight program, because they didn't get to do much piloting inside the Mercury spacecraft.
Some of the pilots weren't too happy about this. But the rest of the country paid no attention to that, and the Mercury 7 instantly became national heroes. In 1961, Alan Shepard became the first American to fly to space, followed by Gus Grissom. Then in 1962, John Glenn became the first American to orbit the Earth.
After that, Scott Carpenter, Wally Schirra and Gordon Cooper all completed orbital missions as well. Deke Slayton, the only Mercury 7 astronaut not to fly a Mercury mission, later flew on the historic Apollo-Soyuz mission, the first joint flight by two countries: the United States and Soviet Union.
Catch up on our entire "On This Day In Space" series on YouTube with this playlist.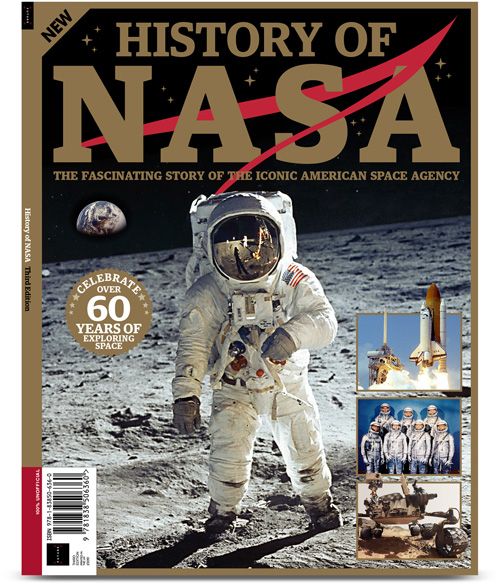 History of NASA: $22.99 at Magazines Direct
Discover the story of how and why NASA was created, its greatest triumphs, darkest days, and of the times it exceeded all possible hopes. A tale of adventure, heroism and resourcefulness, learn of the space agency's greatest achievements and how — over six decades — the organization has consistently and tirelessly devoted itself to its founding principle: that "activities in space should be devoted to peaceful purposes for the benefit of all humankind". View Deal
On This Day in Space Archive!
Still not enough space? Don't forget to check out our Space Image of the Day, and on the weekends our Best Space Photos and Top Space News Stories of the week.
Email Hanneke Weitering at hweitering@space.com or follow her @hannekescience. Follow us @Spacedotcom and on Facebook.
No tag-links
Source: On This Day in Space! April 9, 1959: NASA introduces the 'Mercury 7' astronauts