Life Style
The 7 best brands for sleek, well-designed outdoor furniture
When the weather turns from mucky to sunshine, suddenly your backyard and patio are whole new rooms for you to furnish. Outfitting your outdoors can be quite a task. You want comfortable, reliable furniture . . . that can withstand the elements, and look good while doing so. So, why not take the same considerations you do when shopping for inside the house? We're talking high-quality, design-minded brands that use materials that don't destroy the earth. And that will last for years to come.
If that sounds appealing to you, these are some of our top places to shop for outdoor furniture—from alfresco dining to a poolside lounge you'll never want to leave.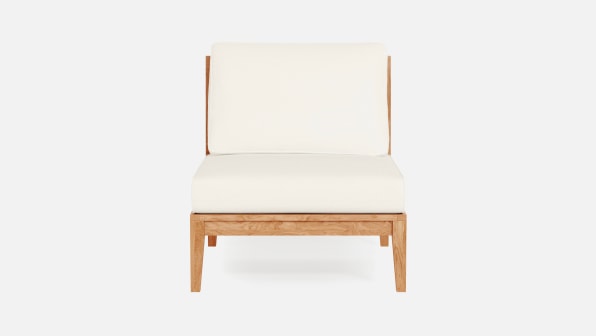 Outer
Terry Lin and Jiake Liu launched their sustainable DTC outdoor furnishing company, Outer, in 2020 with a super weather-resilient wicker collection made from recycled plastic. Its new teak line launched in March, featuring sleek, modular seating made from Forest Stewardship Council certified wood.
Terrain 
URBN's green-thumbed sibling offers a whimsical selection of outdoor lounge and dining furnishings alongside their botanicals and gardening tools. We love playful, beautiful pieces such as the Havana Wicker and Teak Armless chair, a cheerful, deep-seated lounger made from recyclable synthetic rattan and preserved wood.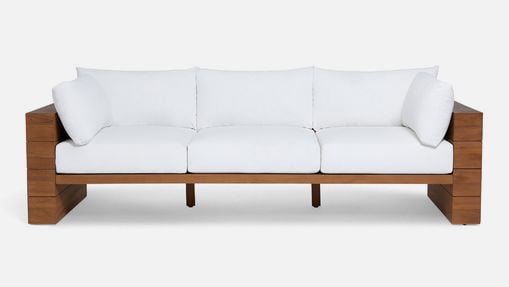 Lulu and Georgia
We'll turn to L.A.-based Lulu and Georgia for online home furnishings that feel cool and on the cusp of farmhouse and bohemian. Its seasonal selection doesn't disappoint, with stylish design in clean neutrals with luxurious details and richly textured wood.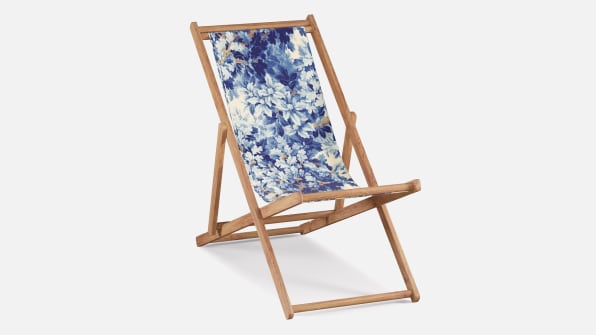 The Inside
After Christiane Lemieux sold her design company, DwellStudio, to Wayfair, she created The Inside, a custom furnishing DTC website, in 2017. Now, the brand is known for its water-free digital print process and North American-made design, and its venture into the great outdoors is just as colorful. We like the Cabana Chair, an opportunity to choose your own adventure from The Inside's plethora of trad to trendy prints—more than 100 of them.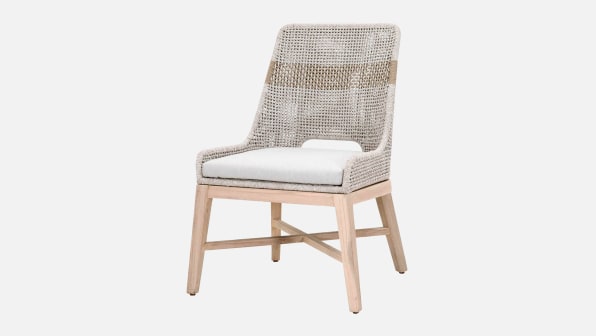 Dear Keaton
Travel-inspired Dear Keaton offers a swift, stylish getaway with their globally sourced outdoor collection. Full of natural, organic textures and statement design, the brand's artisan-made patio dining lineup is both elegant and unique.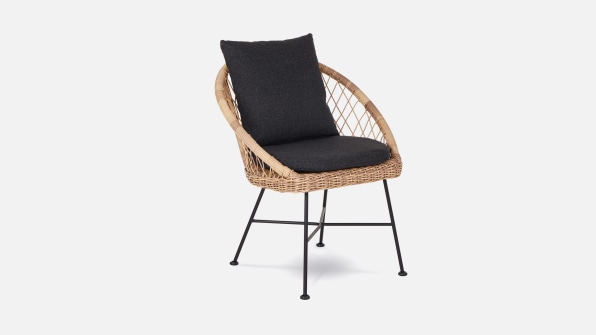 Article
Article's quick-to-ship reliability is available for your patio or deck in their robust outdoors section. We like the 10-year-old DTC company for its affordability—dining chairs start at $59—and style versatility, whether your dream outdoor space is flush with bohemian rattan or grounded in midcentury modern design.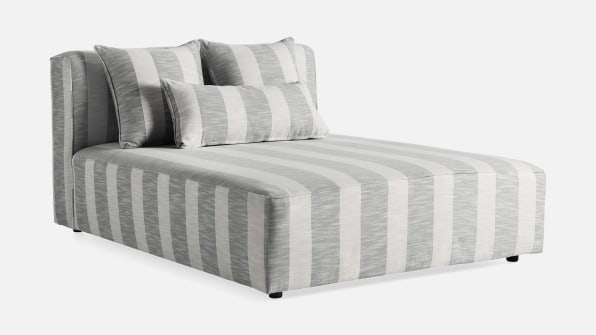 Arhaus
You'll want to dive into nearly every piece in Arhaus's outdoors seating and lounge collection. The line features the same so-deep-you-can-get-lost-in-them cushions as its indoor sections and sofas, for the plushest poolside seat in the neighborhood. We were particularly taken by the Porto Outdoor Chaise, an over-the-top, upholstered lounge inspired by Portugal's coastline, and the Andaz, her nautical striped sister.
Fast Company may receive revenue for links to products on our site.
Source: The 7 best brands for sleek, well-designed outdoor furniture