Business
GameStop stock falls sharply amid 5M-share sales plan, SEC investigation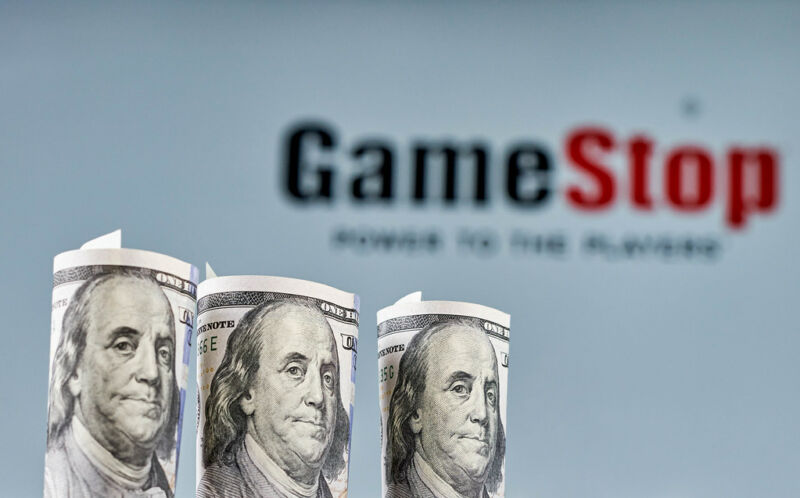 GameStop's quarterly earnings report, released last night, contained relatively good news for the embattled retailer, including a smaller-than-expected operating loss and the company's first year-over-year increase in quarterly revenues in years. But GameStop's heavily inflated stock price is down significantly in morning trading on news that the company plans to sell more shares and the announcement that it is cooperating with a Securities and Exchange Commission investigation into the "meme stock" phenomenon.
In what CEO George Sherman called a "strong start to the year," GameStop's net sales were up over 25 percent to $1.3 billion in the fiscal quarter ending on April 30. That's despite "a roughly 12 percent reduction in the global store fleet due to our strategic de-densification efforts and the continued store closures in Europe during the quarter due to the COVID-19 pandemic." The increased sales weren't enough to make GameStop profitable again, but they were enough to reduce quarterly losses to $66.8 million (or $29.4 million if you take out one-time payments), down from $108 million a year ago.
If they want to buy, we want to sell
More than that, the last quarter saw GameStop's bottom line buoyed by the sale of 3.5 million shares of additional stock—$551 million worth—to a rabid market willing to pay an average of nearly $160 per share (compared to the sub-$20 share price at the beginning of the year). Thanks largely to that infusion of cash, GameStop has eliminated $504 million in long-term debts it had on its balance sheet a year ago, and it is now sitting on $770.8 million in cash on hand, up from $583.9 million a year ago.
Read 7 remaining paragraphs | Comments
Source: GameStop stock falls sharply amid 5M-share sales plan, SEC investigation