Political News
NASA doesn't need to test SLS anymore, but the Senate mandates it anyway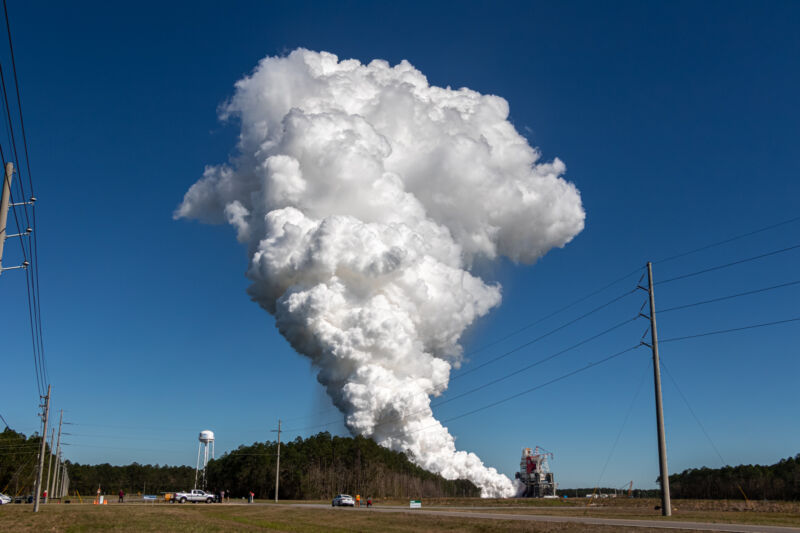 After spending more than 15 months at the Stennis Space Center in Southern Mississippi, the core stage of NASA's large Space Launch System rocket departed for Florida in late April. Preparations are now underway for launching this mammoth rocket from Kennedy Space Center, likely sometime in early 2022.
For US Senator Roger Wicker, a Republican from Mississippi, the months with the SLS rocket nestled onto a test stand in his home state kindled memories of NASA's glory days, when engine and rocket test firings were more common at the space center. "Seeing and hearing all four engines of the SLS core stage fire together for the first time was thrilling," Wicker said after one of the SLS test firings.
But even as he was celebrating the Stennis hot fire tests, Wicker must have been wondering what his center would do after the SLS rocket was gone. During the 15-month test campaign, officials from NASA and the core stage contractor, Boeing, made it plain that they only needed to perform ground test firings of this vehicle one time. Future SLS rockets would ship straight from the factory in Michoud, Louisiana, to the Florida launch site.
Read 13 remaining paragraphs | Comments
Source: NASA doesn't need to test SLS anymore, but the Senate mandates it anyway